Our Partnerships
We are proud to sponsor the following companies:

Morgan Dias Immigration
A top UK immigration solicitors with a proven track record in offering specialist advice and representation to global candidates.
A full range of immigration services. If you are:
An IT professional already working or wanting to work in the UK

An established business interested in employing global talent

An investor or entrepreneur wishing to invest in the UK

A student interested in studying in the UK
A highly qualified and experienced team of UK immigration lawyers who are committed to an ethos of honesty, integrity and client-care, ensuring that your needs are met with the highest levels of professionalism.
---
Sheffield Digital
What is Sheffield Digital?
Sheffield Digital is an organisation dedicated to connecting businesses and individuals across Sheffield's digital industries.
Their aim is to help develop the best possible environment for starting up, working in and growing digital businesses in Sheffield and the wider city region.
---
We are passionate about networking within Sheffield's tech sector, sponsoring these local events and organisations:
Agile Sheffield
A group for all who have an interest in agile - whether you've just heard about it and it's tweaked your interest, or whether you're a seasoned veteran with loads of things to share. This group is to establish an agile community in the Sheffield area to share ideas and experiences, and to learn from one another.
---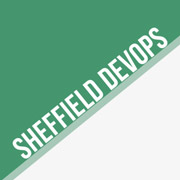 Sheffield Devops
Investing heavily in our own ongoing development, we consider ourselves to be 'in the know' when it comes to the latest technological advances.
---
Django Girls
Django Girls organize free Python and Django workshops, create open sourced online tutorials and curate amazing first experiences with technology.
---